Pakkhús Restaurant is located in the heart of Höfn, right by the harbour and the information centre. The restaurant is in a charming old house built in 1932 and is overlooking the beautiful harbour and the life around it.
The restaurant focuses on fresh local ingredients and is in cooperation with local farmers around the region and local boats for fresh ingredients.
We look forward to welcoming you to Höfn's newest Restaurant.
Fun facts about Pakkhúsið
1)      The house is an old warehouse and has old original product stamps on the walls.
2)      The boat that our langoustine comes from lies on the harbour just outside our restaurant.
Stayed in Hofn and went to Pakkhus for dinner. Food is amazing and service is impeccable for a busy restaurant. Catch of the day is very fresh and the langoustines are cooked perfectly. A must go to place when visit Iceland.

Xiuwen L

Pakkhus blew our minds
The food was great, and reasonably priced (by Iceland standards). My kids especially liked the langoustine (mini-lobster) pizza. Portions were slightly smaller than expected though. After the main course, we ordered 3 desserts to share among 6 persons. Could have ordered 4-5 or even a dessert each instead.

cyk179

Good food and ambience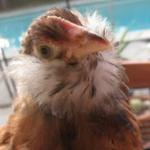 We were starved and frankly, the restaurant wasn't as 'obviously' a restaurant as expected. Inside however the entire place was beautiful, well lit and spacious. As I've grown used to in Iceland, food is expensive, so getting a meal that feels worth its cost is important (for me at least). I ordered a chicken salad and it was delicious and worth every króna. I wish I could recreate such flavors for myself. My friend ordered a veggie meal and was well pleased with her choice. I totally recommend this restaurant, and hope to return again some day.

Claire M

Worth Every Króna
Here we enjoyed a delicious lobster tail soup and my partner a veg pie very tasty and fresh in a warehouse right on the dock with friendly service this was an authentic stop and one that sticks out two months after…thanks.

Martyn W

Great stop on the way round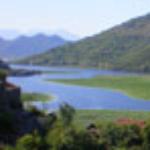 We stopped here with our tour group and while the group either picked a reindeer burger or langoustine soup those seemed to be the most popular items on the menu. I opted for soup on such a cold day. The soup was best I had in all of Iceland. It was perfect. Wow. Thank you for keeping me warm.

Christina T

Best Soup