Tourists travelling to the southeast of Iceland normally make sure to hit the most popular tourist destinations. Unfortunately for them, that means that they miss out on all the other mesmerizing places that can be found in the Vatnajökull Region. Travelling here isn't only about famous waterfalls, black sand beaches and glacier lagoons. There are so many other less known places that are more often than not just off the main road! We have been living in the region for several years now, so we have our favourite places that we would like to share with you in this blog.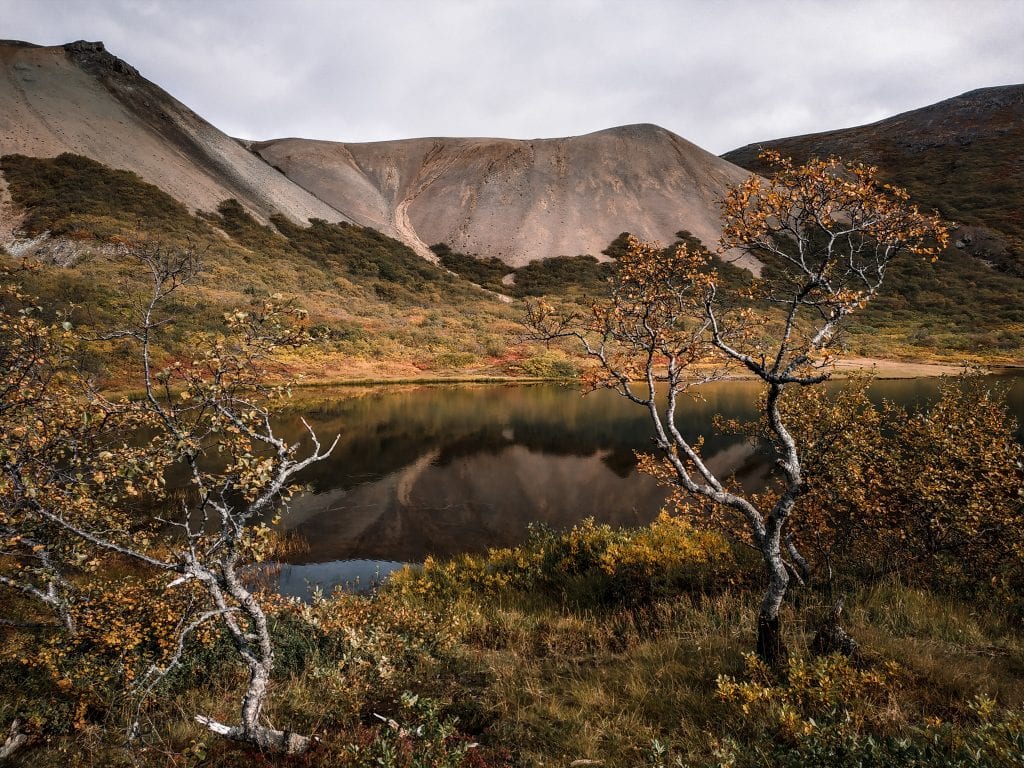 Sandfell
First of all, we definitely recommend taking a break at the historical place, Sandfell. Many years back Sandfell was a small village which was destroyed two times due to volcanic eruptions and subsequent floods from the glacier. But then in the year 1923 a broadleaved tree was planted there and is still growing and was awarded "Iceland's Best Tree" in 2015! Sandfell is a perfect place for a pitch stop after a long drive and to take a picture with Iceland's best tree! Besides, you won't see broadleaved trees during your travel around Iceland just like that!
Hof
Not so far away from Sandell and just off the main road is a farm called Hof. On this farm you will find a rare kind of church – a turf house church. The church is completely overgrown with turf which gives it this magical flair and storytelling effect and is just perfect for photography.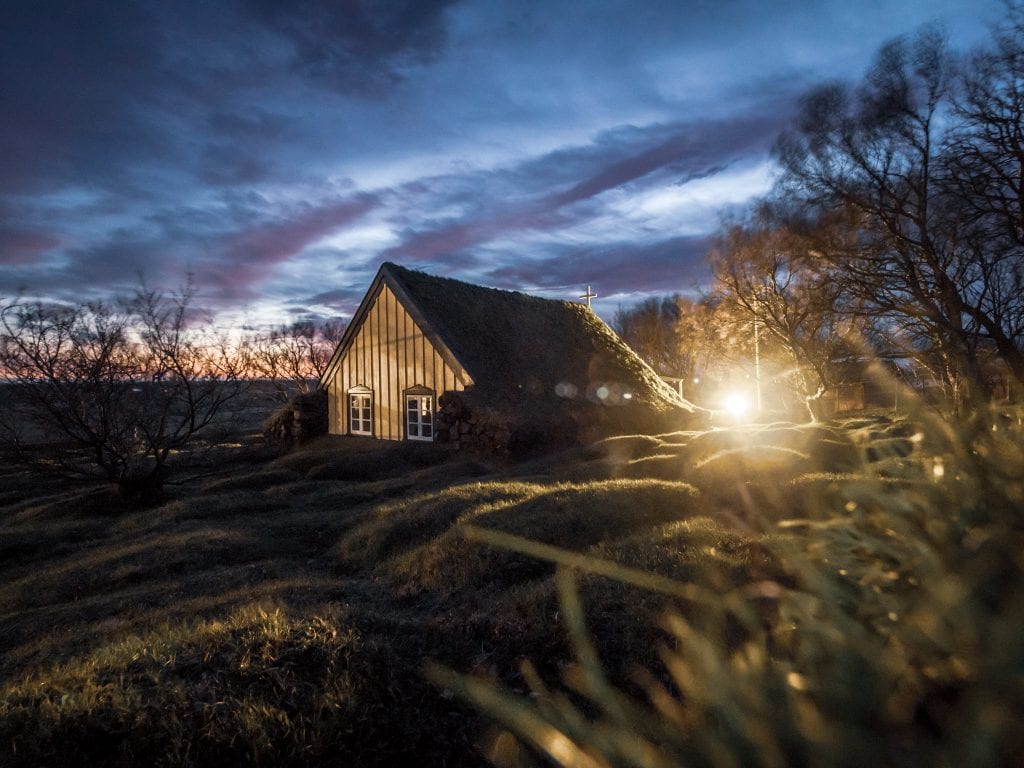 Hoffellsjökull glacier
Another interesting place is Hoffellsjökull glacier. It is a glacier-tongue not so far away from the small fishing town Höfn. Just next to the parking lot is a viewpoint where you can look over the glacial lagoon to the whole glacier. If you are travelling in the Vatnajökull region during winter, we recommend going there in the evening and you could have the opportunity to take amazing pictures of the glacial lagoon with dancing northern lights. This place is a great place for hiking during the summertime and has a fantastic, marked hiking trail.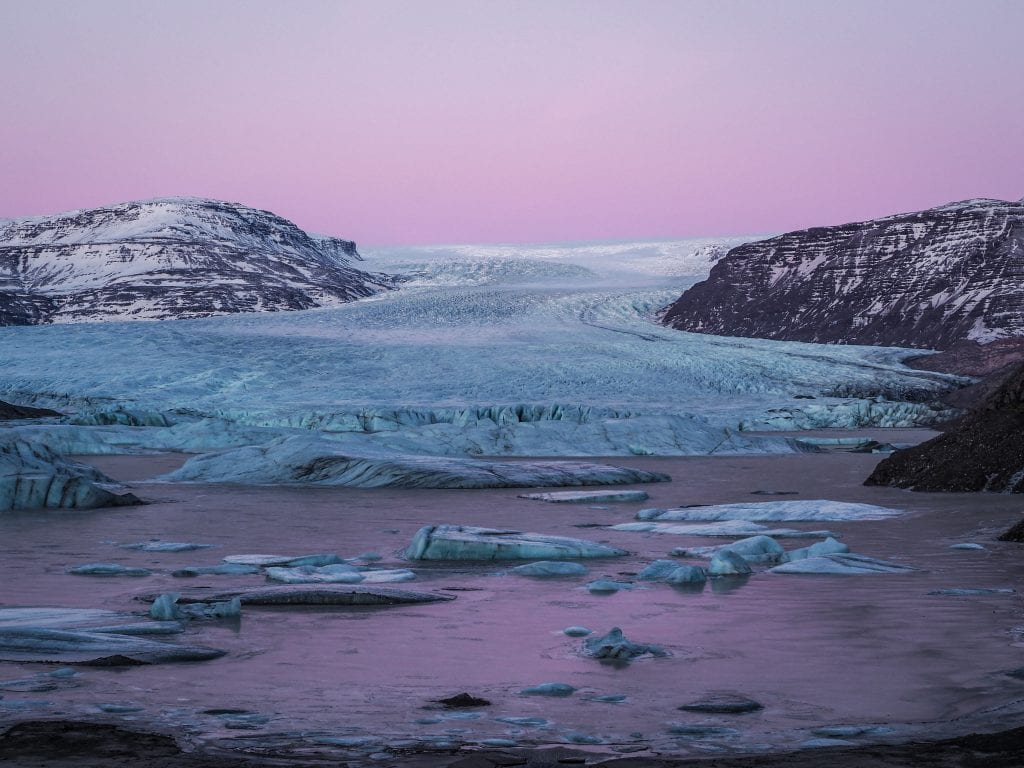 Hoffell
On your way back from the glacier we recommend making a stop in Hoffell, where you can find relaxing geothermal hot tubs. Hoffell is a very pleasant place with five geothermal hot tubs with different water temperatures. The admission fee is cheap and there is a great chance that you will be completely alone. We absolutely love this place and go there quite frequently, so who knows, maybe we will meet you there!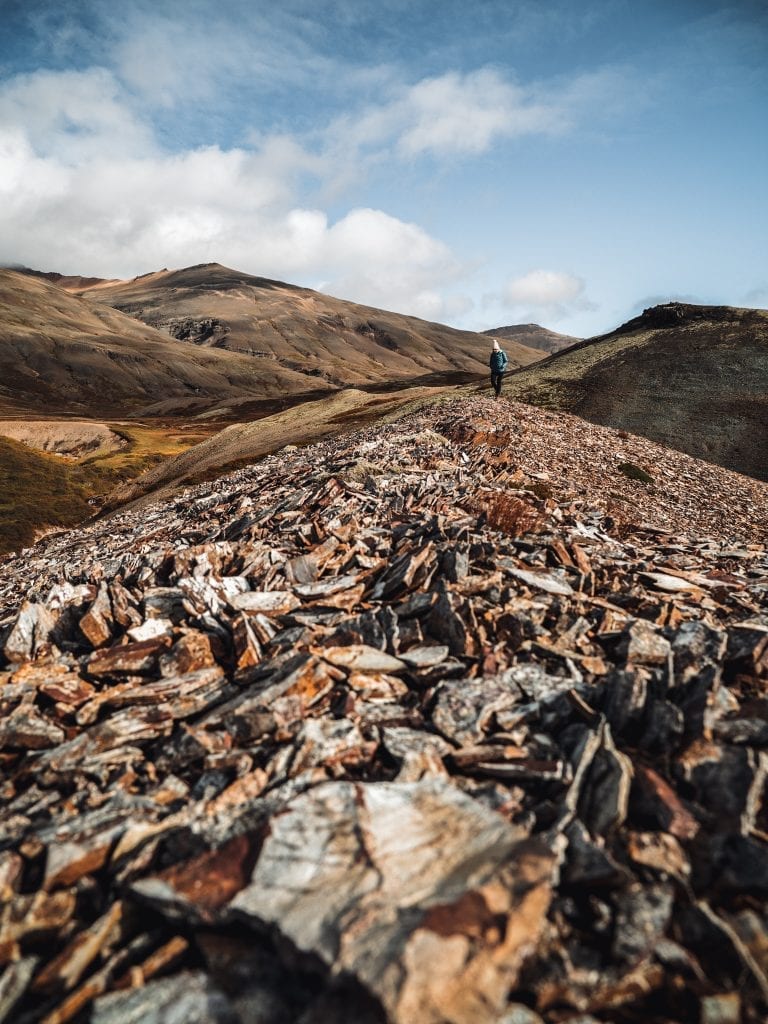 Skútafoss
Next, we would like to share with you that is, in our opinion, the Vatnajökull region's most beautiful waterfall – Skútafoss. The waterfall is off the beaten track just east of the town Höfn and isn't very well known among tourists. Nevertheless, it's easily accessible and is possible to take pictures of from top to bottom from a nearby rock. The waterfall is beautiful all year around and features a pretty blue and freezing cold lagoon in front of it. There is also a small cave right next to it where you can take mystical pictures of the waterfall. From the top of the nearby rock, the waterfall looks really great and together with the surrounding mountains it gives you the feeling of the highlands.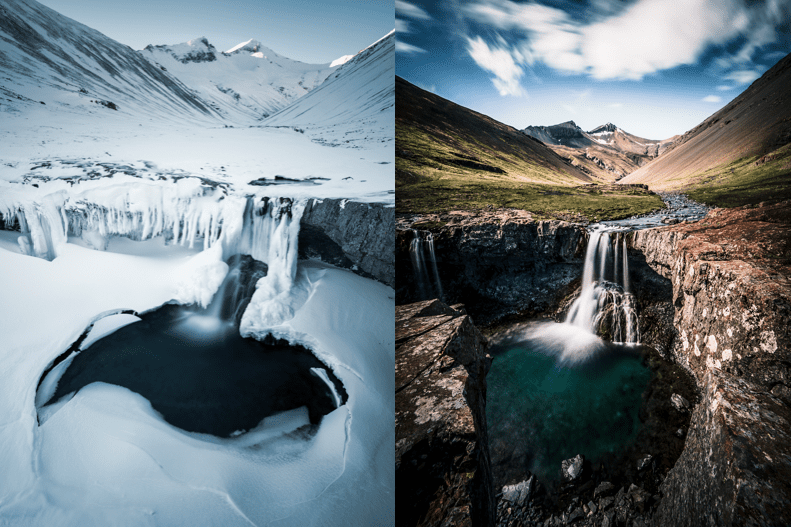 Lón
Finally, if you intend to stay in the Vatnajökull region for more than a day we recommend everyone to have a truly beautiful hike in the area of Lón. It is only about 30 minutes' drive from Höfn. There you will see Hvannagil canyon, rainbow mountains among other captivating places. During the summertime the natural scenery is absolutely stunning and a lot to discover. If you are lucky you may be accompanied by sheep roaming around their summer haven. You have to possibility to choose between short hikes from the summerhouse area or a long hike from Stafafell. Whichever you choose to do, you won't be disappointed by the area's natural beauty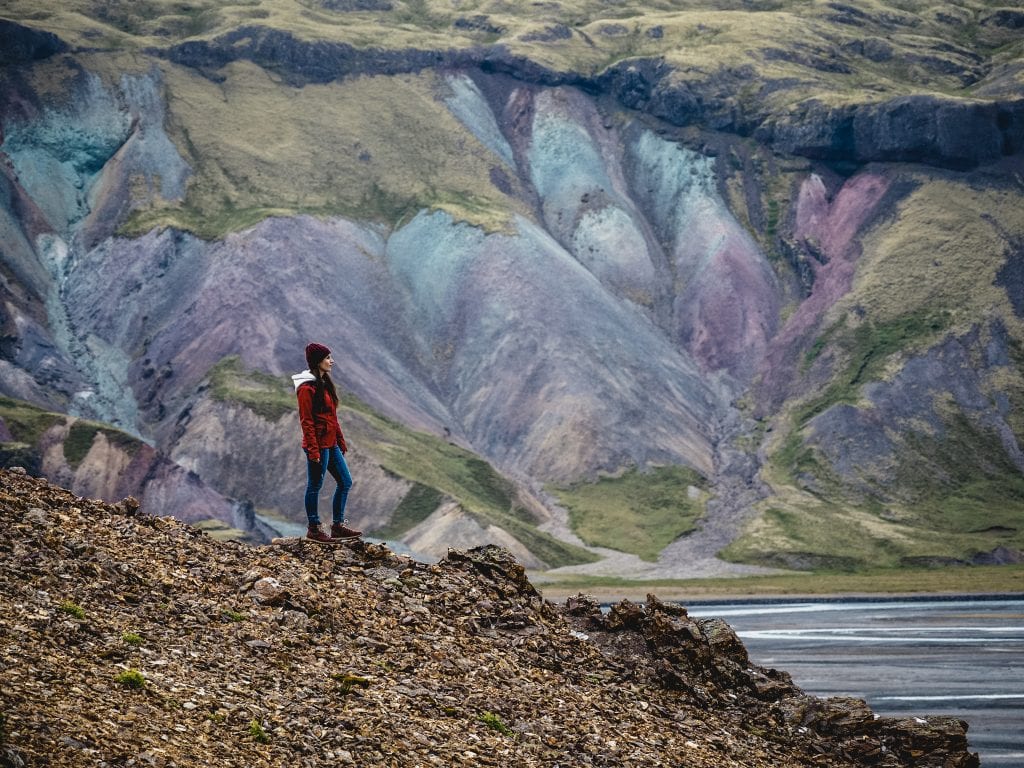 Article written by Martina Karascakova