Kaffi Hornið is situated at the heart of Höfn and offers courses made of the best local ingredients from the Vatnajokull Region.
The menu is large, with seafood brought straight from the sea and a local specialities like lamb and beef featuring prominently, as well as vegetarian dishes and salads topped with chicken or lobster. Soup is served daily with homemade bread and a salad.
Kaffi Hornið restaurant and café, with airy cathedral ceilings and ample seating for guests has been successful since opening in 1999, alternating as a restaurant, cafe and bar. The owners, husband and wife Ingólfur Einarsson and Kristín Óladóttir, have made good use of Höfn's prized local food: the langoustine. The langoustine is captured just off Höfn' s coast and widely celebrated as a town delicacy. The langoustine is distinguished from lobster because it is much smaller and its meat is said to be sweeter.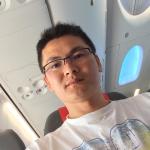 We arrived at this restaurant after failed to get a table from other two 'famous' restaurants in town. The interior of the restaurant is cosy and nordic. The waiter who served us was nice and friendly. I ordered a grilled langoustine dish. The taste was execellent; the langoustine meat was fresh, juicy and sweet. Touched with a little bit of lime juice made the dish even better. Unfortunately, I have to drive. If not, the grilled langoustine with a glass of alcoholic beverage would be prefect. Highly recommend the grilled langoustine dish.

KJLim

Great grilled langoustine, good service
Nice experimental dishes, exctinig flavours and a polite, friendly staff. Highly recommended when in Höfn.

Veronika S

culinary treasures hidden in a wooden house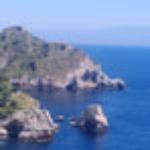 Kaffi Hornid was a short walk from our guesthouse. Service was very fast including time from our order until our food came to the table. We had the lobster pasta and the fish & chips. The lobster pasta was very good with a creamy sauce, peppers, onions, and flavorful lobster. The fish was crispy and tender. The fries were good as well. Overall, a very good meal at a price similar to other, similar restaurants in Iceland.

LissaJ41

Enjoyed lobster pasta and fish & chips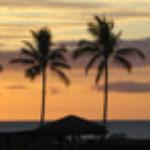 We tried the reindeer burger as it was something unique. Pretty good food, service was good. Prices wise, it's pretty much the same in anywhere else in Iceland. To us, it seemed slightly cheaper compared to other restaurants where we had our meals.

Ong M

Great food, reindeer burger
We wanted to try the langoustine – but were in price shock pretty much our entire trip. Kaffi Hornid offered about 5 dishes on the full range of pricing options, so it ended up being our best bet. Quiet, can't-miss-it-location, free wifi, and great service.

Lindsay56789

Vatnajokull beer & affordable langoustine
Had lunch during a wild storm, the cafe is cozy and the staff were really friendly and welcoming, I had the really delicious reindeer burger, very tasty and well cooked and my wife really enjoyed her beef burger. I also noted lots of locals eating here which I take as a good sign.

Quentin B

Great atmosphere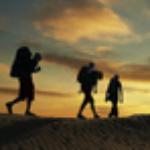 This is a proper little gem and can't recommend enough. We've been here many times over our many visits to Iceland and it's superb. The deep fried langoustine is incredible (thank goodness it's back on the menu) and we go here for that alone. We visited last week and had fantastic service and a delicious meal. We both had the langoustine then fish and chips followed by the brownie! The lady serving was great without being ott! If you I'm Höfn this place is a must!!!

Julia N

Excellent!!! Delicious food!!