If you plan on travelling in the wilderness of Iceland you should always prepare your journey well and make sure someone knows about your travels. Learn more about what measures you can take at this website. 
Please visit www.safetravel.is to check the weather and road conditions before you start your adventure for the day.
Check out the conditions page. There you can find information on road conditions and weather along with our conditions map where we put in alerts in the form of color coded triangles. You can click the triangles to access more information about each alert.
You can also download the 112 Iceland app. It is an app that sends an SMS to the Icelandic emergency service 112, with the phones GPS location, before calling 112. (Get the 112 Iceland app for Android and for iPhone.) Simply download the app, fill in your name and an emergency contact, and save. You can even periodically check in through the app to create a trail of breadcrumbs just in case something does go wrong.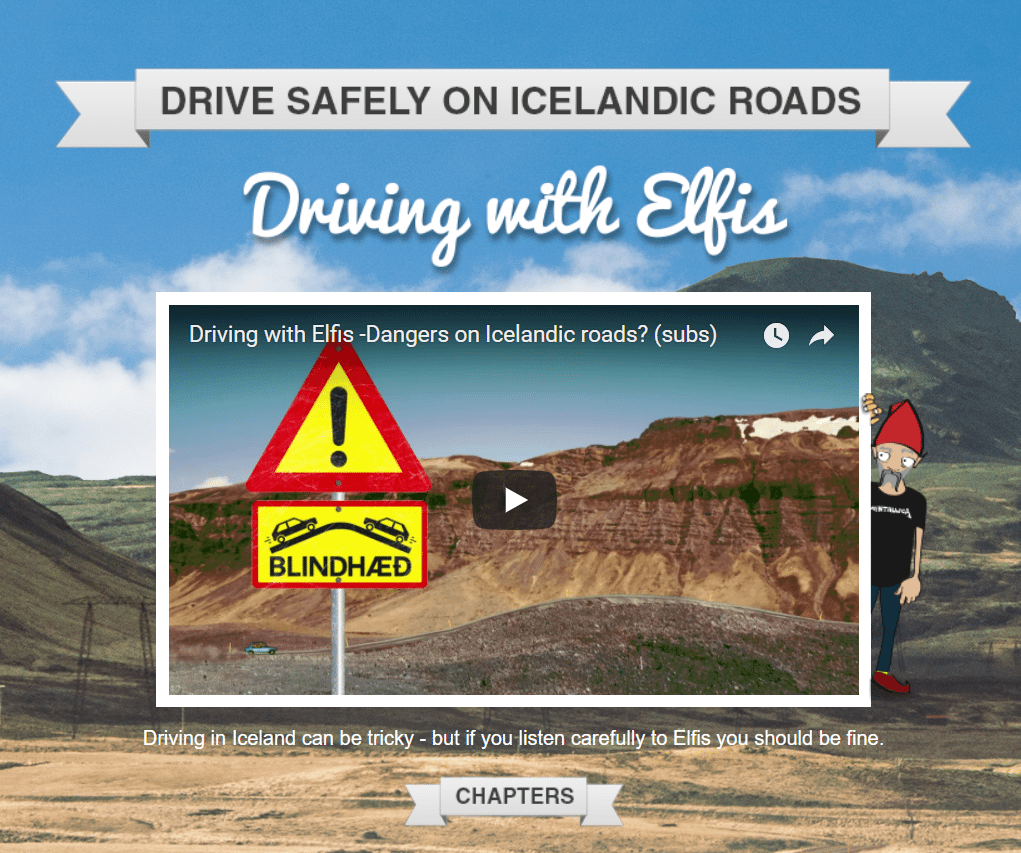 Learn how to drive in Iceland with Elfis. Visit his website where he has short but useful videos on driving in Iceland.