Fabulous meal. Pricey but in the context of other meals I had in Iceland it was a median price. If you are in Hofn I suggest you eat here (at least once!).

Steve G

AWESOME
Great european style breakfast at this hotel. They also serve a very good supper by all accounts, but we did not eat there that evening

Mike S

Breakfast at Hotel Hofn
In a city of less than 1000 people and in the middle of nowhere I was surprised to get a perfect lobster dinner with moderate price (compared to the size of the portion). I would recommend this restaurant to anyone visiting Höfn

Peter H

Amazing lobster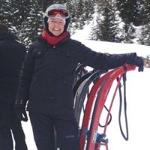 We thought we were bored of eating Longoustine. Not a bit of it. I had the pizza, which my husband ate most of, so I ordered another one! It is clean, fun, friendly with good service.

MrsSimmo12

Langoustine Heaven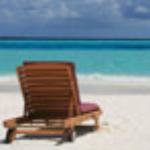 We stopped here during our stay in Hofn mainly because they had vegetarian options, but thank goodness we did! I had the veggie ravioli and my partner had lobster ravioli. Our food arrived promptly and it was beyond delicious! For dessert we ordered a brownie with berries and ice cream. I thought the portion was a little small for the price but it was sooooo tasty.
This is a bit of a higher end restaurant so it is a bit pricier but definitely worth it. If you are looking for a cheap meal I would suggest elsewhere but you will be missing out!

Alison E

Best meal in Iceland!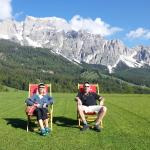 The salad starter was awesome. The lamb main course with vegetables was wonderful. Nice dessert. Good selection of beer. You had to ask for bread and butter. Service was a tad slow but very nice workers.

Retired_Miami

Fabulous Lamb Dinner
The drinks & food were really good , there was so much lobster , that I couldn't eat it all ! I'm booked there again this December & looking forward to enjoying the restaurant !

tobeyspaw

Great lobster