Z-Bistro is a fairly new and lovely restaurant in Höfn in Hornafirði. Their main objective is to provide guests with the opportunity to enjoy Höfn's delicacy, the langoustines, without having to spend a fortune. They have a large and diverse menu where the langoustines are in the foreground, Z-Bistro offers lobster pasta, lobster salad, lobster pizza, lobster sandwich, just to name a few. If you are not in the mood for seafood, they also offer options such as steaks, burgers, and sandwiches along with some vegetarian options. Everyone should find something to their liking.
They are open from 11 – 22 so Z Bistro is equally suitable for lunch, dinner or whenever you are hungry after a day of exploring wonderful South Iceland. Z Bistro has a simple yet nice ambiance, the staff is very friendly and the service quick and efficient. We would thoroughly recommend Z Bistro if you are opting to have an excellent meal without having to go out for an expensive and fancy dinner.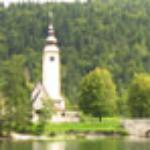 We had dinner here after travelling a few days on a road trip around Iceland. We had the langoustine pizza and whole langoustines and it was a nice treat for ourselves. Though the pricing is quite expensive but that is generally all places in Iceland.

Sibil J

Nice treat
They have very nice burgers, lobster pizza and fish and chips! A must try when you are there! Great service too!

Diana Y

Great food!
We ate here prior to heading to Vestrahorn for Aurora watching. I had the lobster salad, which was even better than I thought it was going to be, and my husband had the fish and chips, and raved about that as well. Excellent service as well.

michele_f531

Great food & atmosphere
This restaurant gave us the best meal for our dollar so far. The lobster pasta was fantastic, large portion and the garlic bread with it was a great treat! My significant other had the lobster salad and also had only positive things to say. The service was great, everyone else's meal around us also looked great! We'd definitely go back!

Jordan W

Great Icelandic Lobster in this seaside town!
Friendly service, wife had lobster salad which must have been delicious as I didn't get a chance to try it! I had great fish and chips, the haddock was beautifully battered and so very fresh.

Quentin B

Excellent lunch