Skaftafell in the county of Öræfi, was one of Iceland's most isolated areas until the early 70s when the last glacial river at the sands of Skeiðarársandur was bridged in order to complete the Ring Road of Iceland.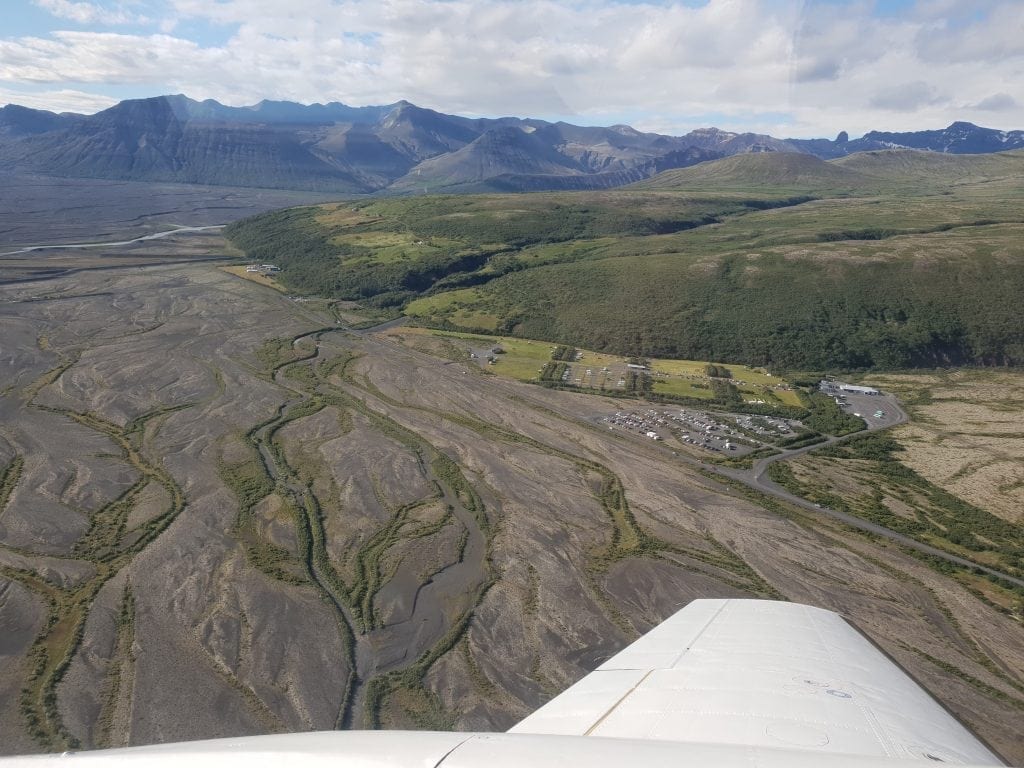 It is known as one of Icelands most beautiful places, with a magnificent contrast of white glaciers, black sands, and green meadows. The area of Skaftafell is one of the crown jewels of Vatnajökull National Park and provides visitors with an array of hiking trails. A perfect place to witness the variety of natural wonders that the national park has to offer. Skaftafell is a must-see for all visitors of the Vatnajökull Region.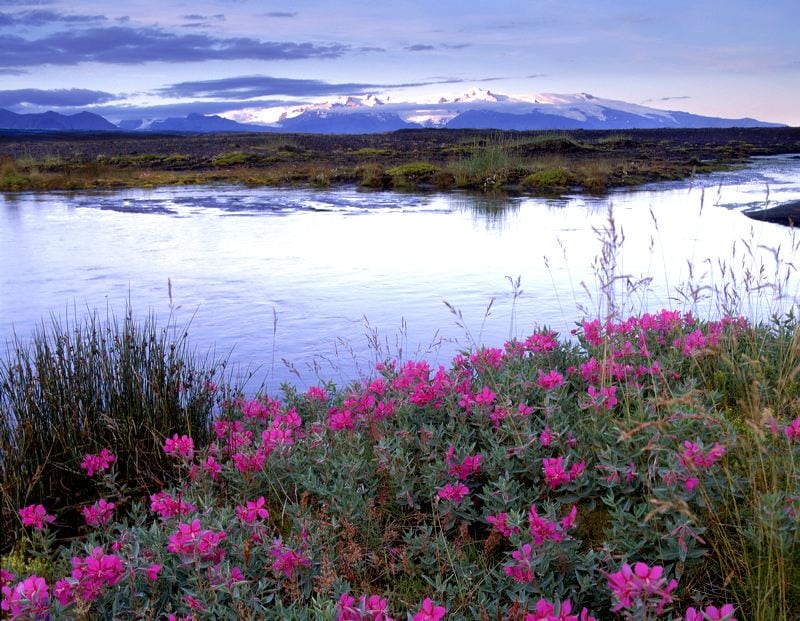 Skaftafell also has a terrific visitor center where visitors can acquire practical information concerning all activities and accommodations in the area. The Skaftafell Visitor Centre can provide all the necessary information about Vatnajökull National Park and its surrounding areas such as hiking trails, history, nature, services, and activities. Skaftafell Visitor Centre also has an exhibition concerning glaciers and volcanoes in the area and the effects they had on local settlements in the past.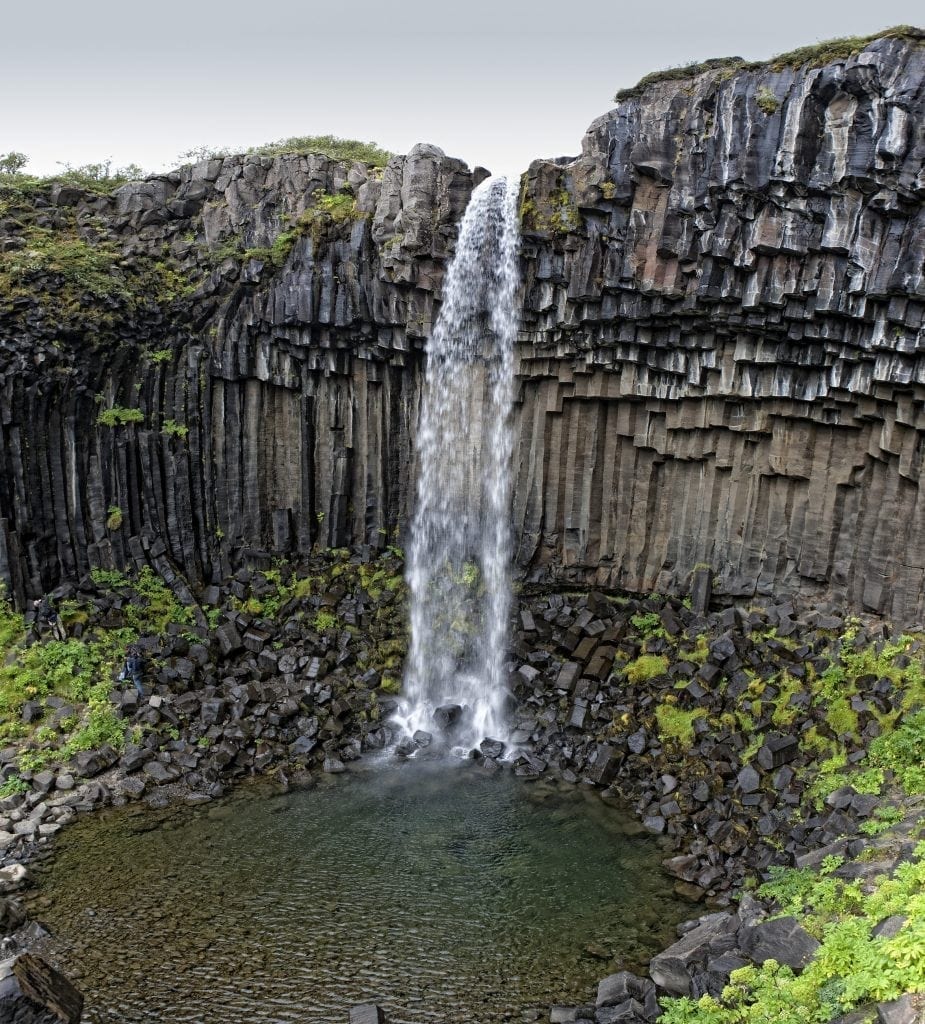 A short and easy trail leads to the waterfall Svartifoss, Svartifoss is one of the more unique waterfalls in Iceland and is located in Skaftafell, which is a part of the Vatnajökull National Park. Svartifoss is a 20 meter (80ft) high fall and has tall black basalt columns on either side which gave the fall its name. To get to Svartifoss you start at the visitor center in Skaftafell, there you can also find information and advice about the area. The hike is around 1.5km or 45 minutes (one way).
For those that wish to travel further, the Morsárdalur valley and Kristínartindar mountain peaks are ideal in terms of distance. On this webpage, you can find more detailed information concerning hikes and other destinations.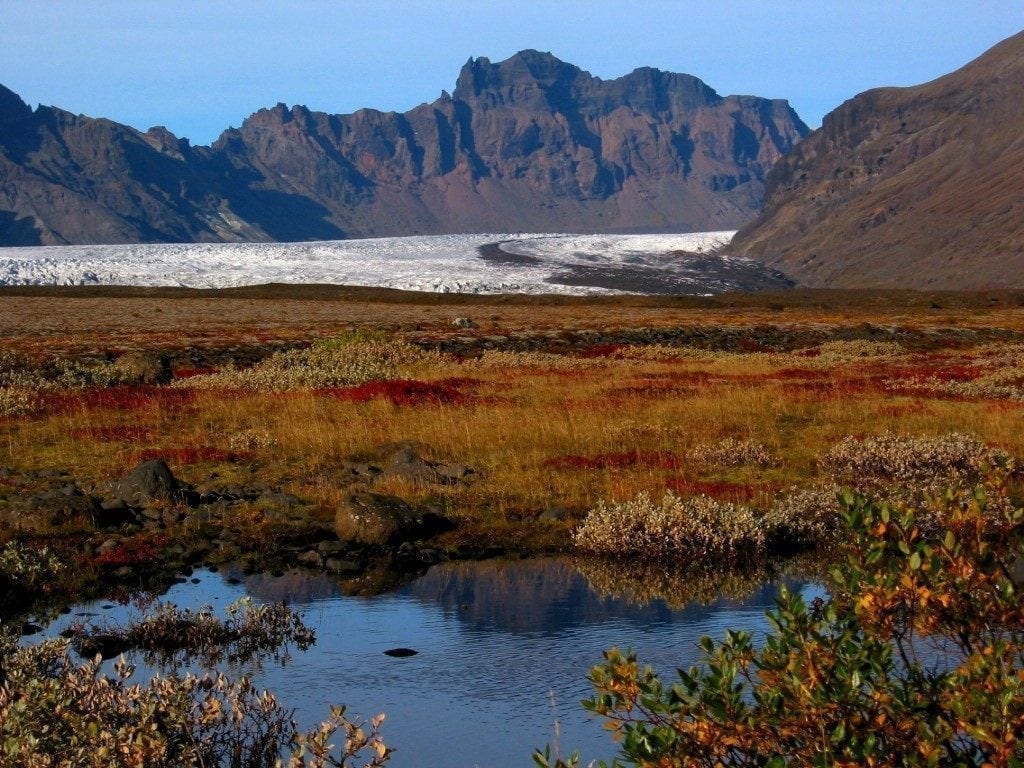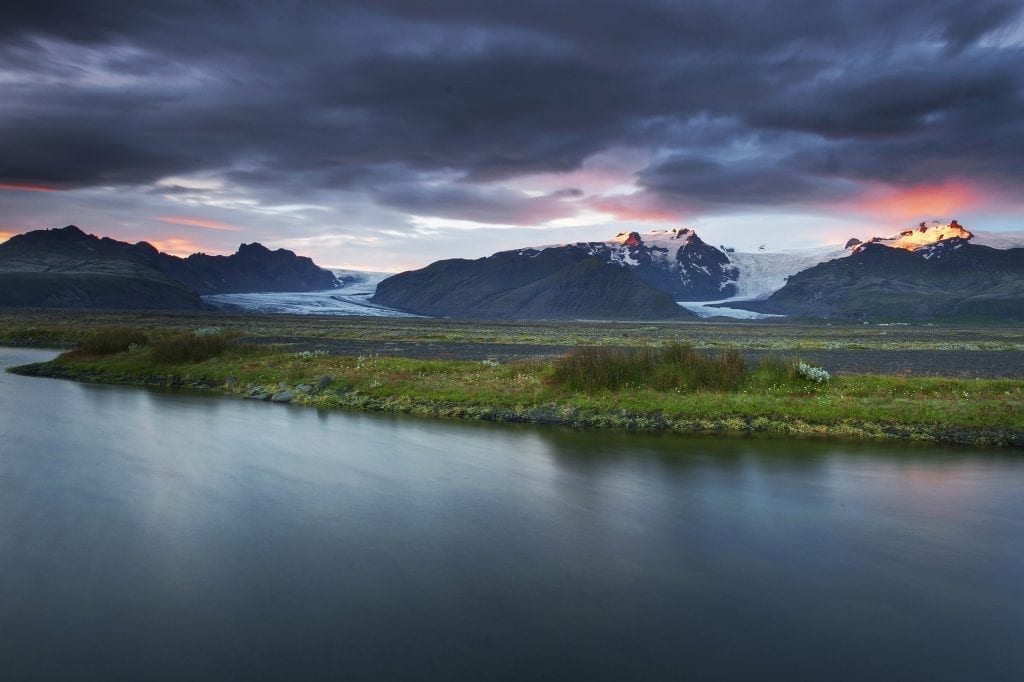 Skaftafell is just as popular in the winter as in the summer, visiting in winter gives the environment a completely different atmosphere than during the summer. The biggest change is probably the outlet glaciers that crawl down to the lowland. Their appearance changes from white to blue, creating a stark contrast from what you see in the summertime.
Private companies offer guided glacier walks and other activities within the National Park.
Find out which tours go from Skaftafell here: