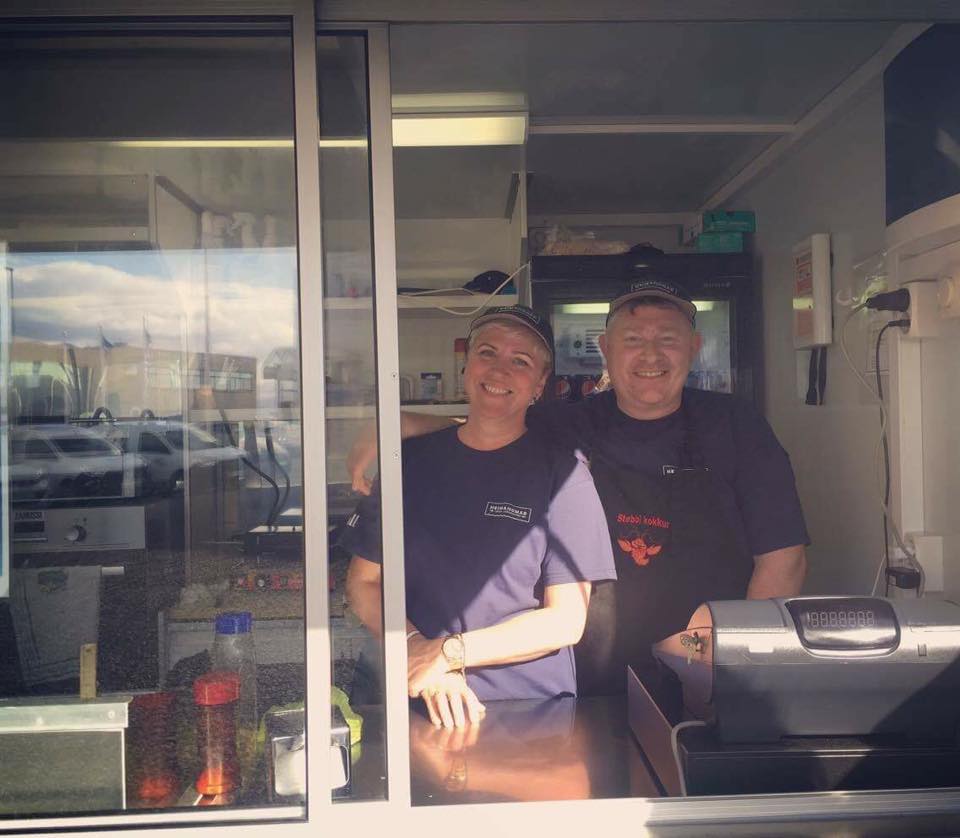 FOOD TRUCK
Local deliciousness in breathtaking surroundings
Heimahumar is a food truck owned by couple Stebbi and Snæja. The custom made truck was first opened in Höfn in summer 2016, offering a diverse menu ranging from langoustine to waffles on a stick.
Currently the food truck is located by the captivating Glacier Lagoon where you can for sure dine with a view!
Stebbi and Snæja take pride in using fresh, local produce with their homemade langoustine soup as a signature dish. They also offer as well Bulsur (vegan sausages) on their menu, along with traditional Icelandic hot-dog and a lobster-roll. Everyone should find something for their taste!
Stebbi and Snæja enjoy serving their guests all year round, where they can be sure to receive a warm welcome in the realm of Vatnajökull.