South in the town of Höfn is Ósland, a conservation area popular for hiking and bird observation.
Ósland was once an island but is now connected to the mainland. The birdlife is rich there and the Arctic Tern is dominant during the nesting season.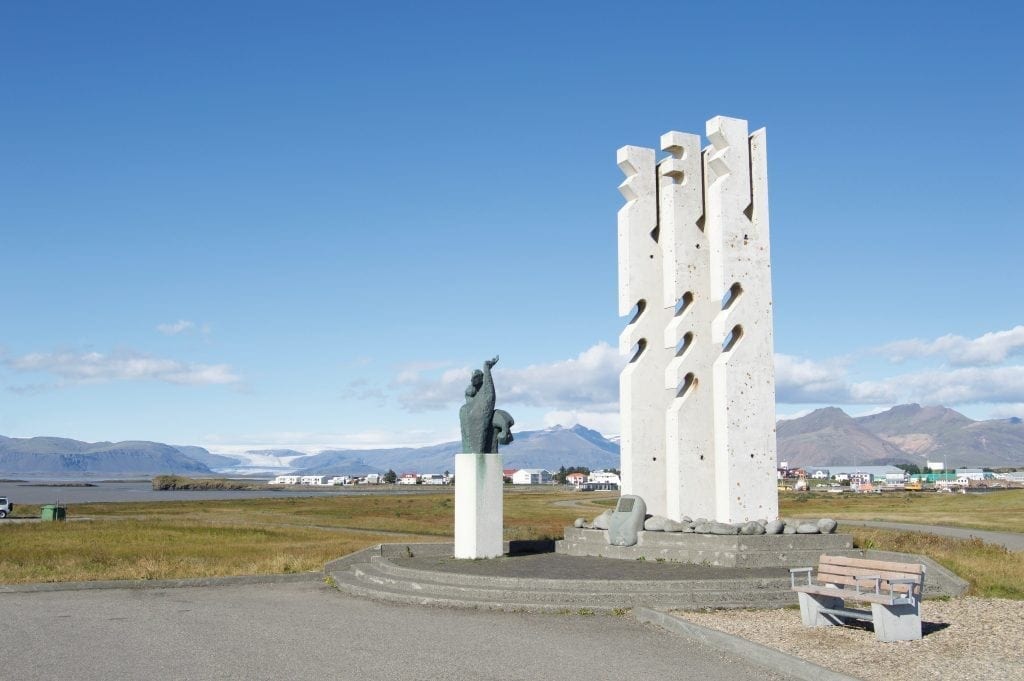 Walk paths circle the pond Óslandstjörn and run along the shore. On the hill of Óslandshæð is a memorial to the fishermen that have lost their lives at sea, as well as an information board containing information on the surrounding area. From the hill in Ósland is a great view over the glacier ring and the mountains stretching from Öræfajökull glacier in the west, to Vestrahorn mountain in the East.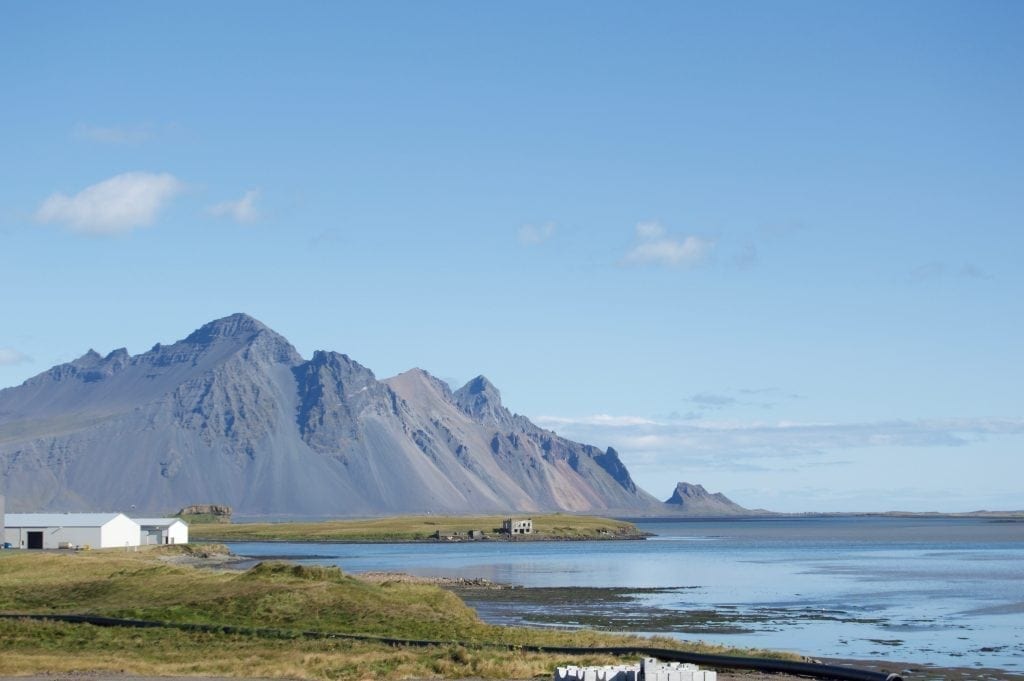 Along the western side of Höfn is a scenic trail with a view towards the glaciers of Vatnajökull National Park. During wintertime, visitors can enjoy a starry night sky and even the Northern Lights. The Southeast Iceland Nature Center, which is supported by the municipality of Hornafjörður, intend to dedicate the trail to nature and this is where its nickname "Náttúrustígur" or " Nature Trail" comes in.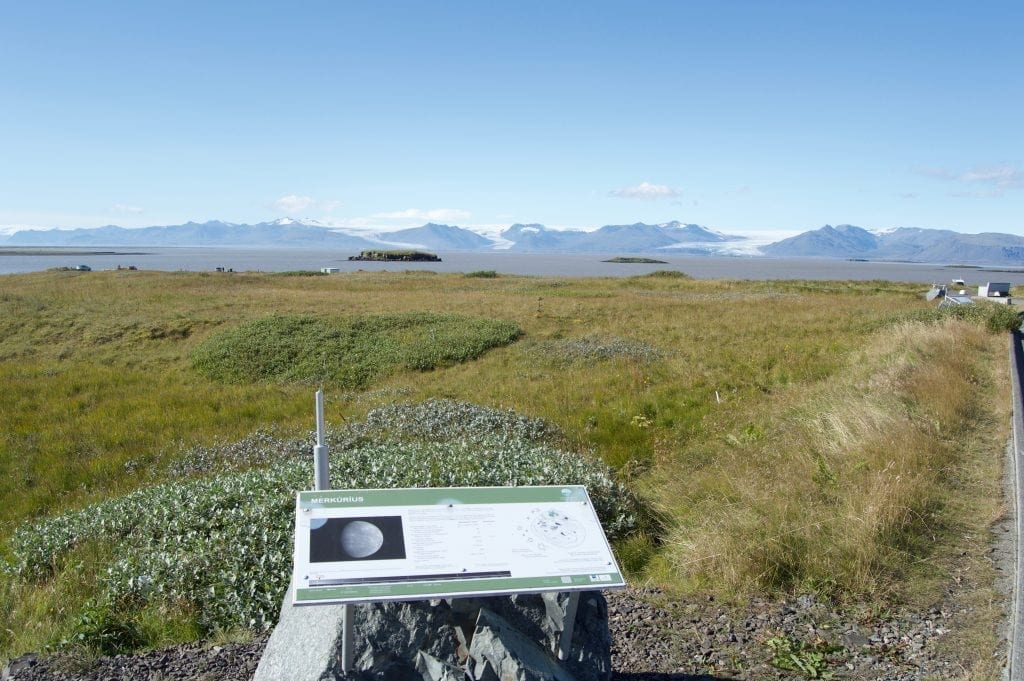 Along the trail is a model of the solar system which has been scaled down to more than 2.1 billion-fold, with sizes and distances measured correctly. The sun which has been scaled down to a diameter of around 65cm is situated at the Óslandshæð hill, with the other planets of the solar system positioned along the trail. The diameter of the planets ranges from 1 mm to around 6,5 cm. The planets are molded on top of metal poles and are based on a gabbroic boulder taken from the nearby Litlahorn mountain. An information sign is attached to each boulder.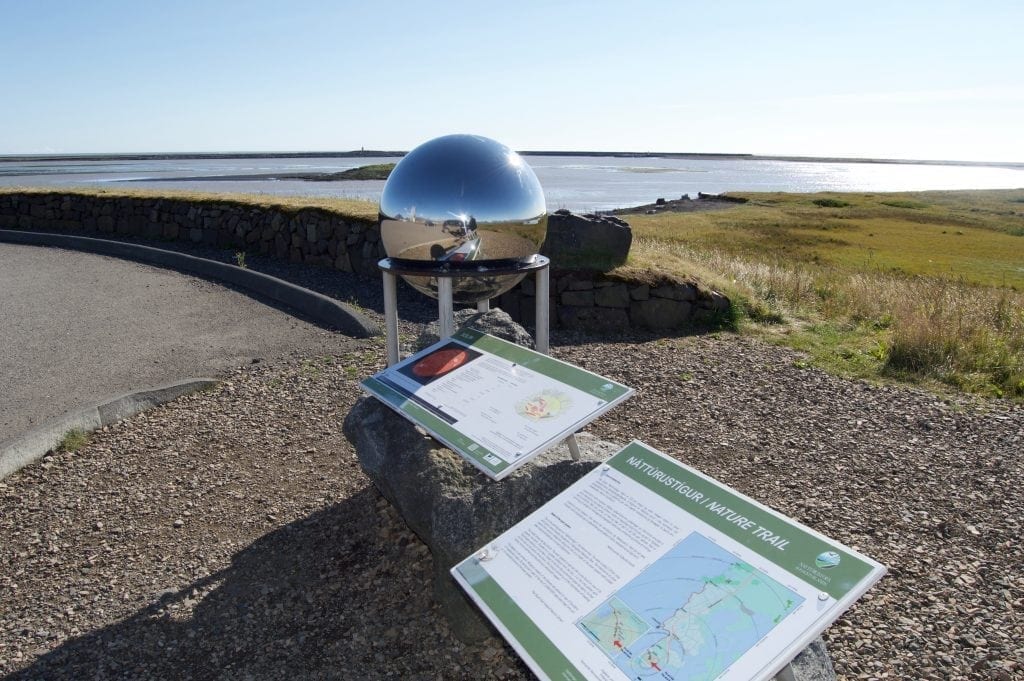 The walk from the sun to the planet Neptune is around 2.8km long at takes around an hour to walk from end to end. Information on the dwarf planet Pluto is placed at the official end of the trail. Yet enthusiasts can continue to a point where the distance of Pluto's orbit is situated. This part of the walk crosses the Silfurnes golf course so be aware of stray golf balls!.
Other interesting aspects apart from the solar system model can be enjoyed from the trail as well, such as bird activity and coastal life.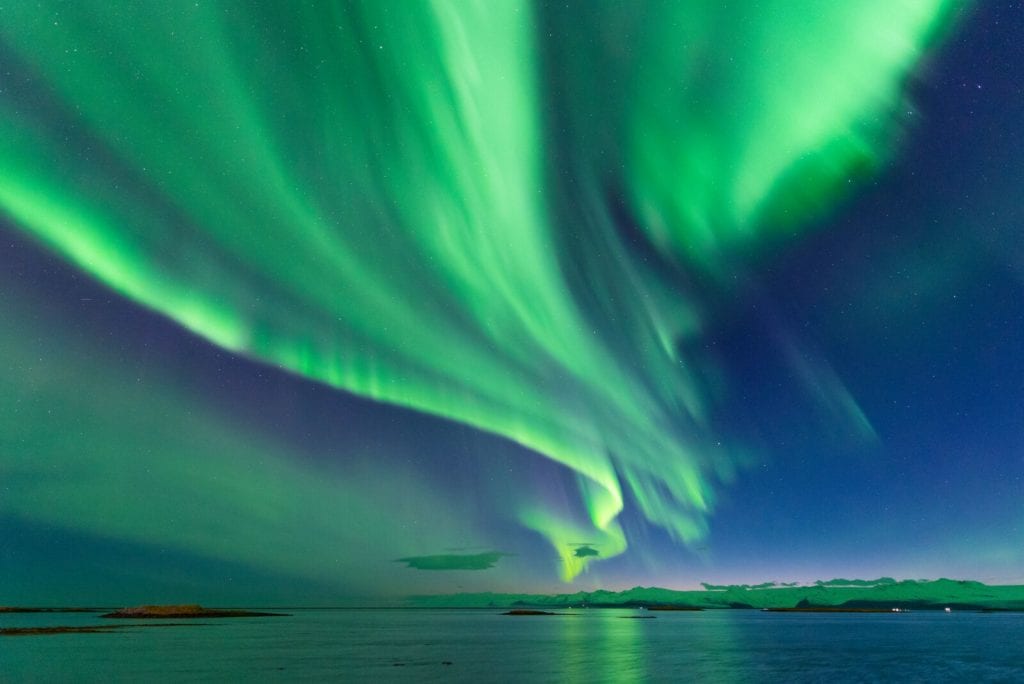 Ósland is also a terrific place to enjoy the Northern Lights away from the town's light pollution without leaving the town.
A fun little video about the Nature Trail.