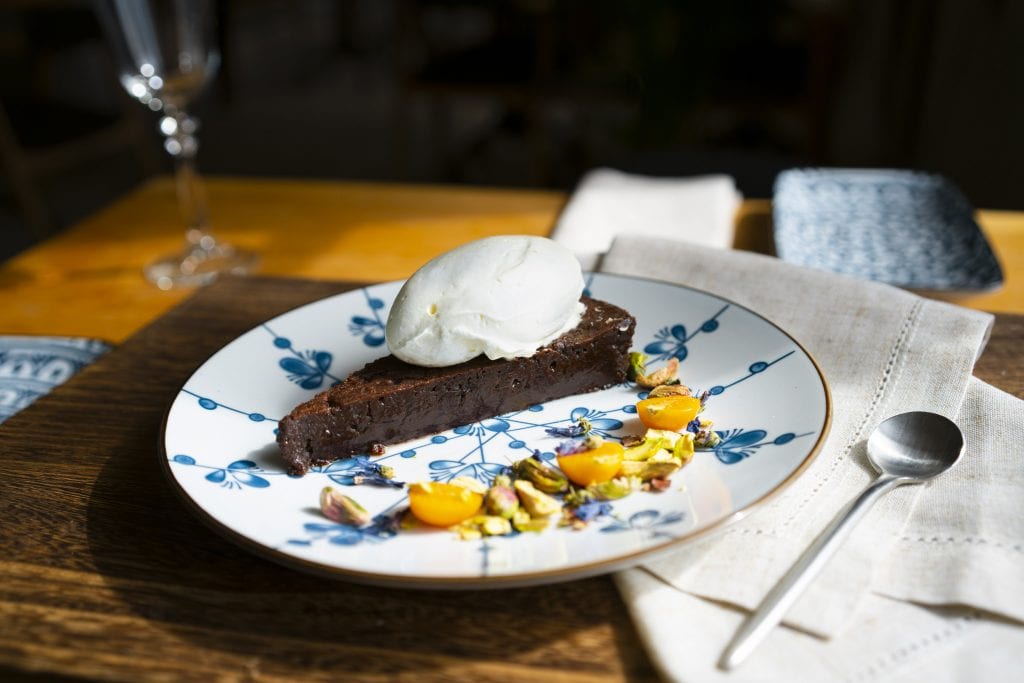 We love creating everlasting memories for our travellers in the Vatnajökull region, and to stimulate other senses than gazing at majestic glaciers and listening to rich wildlife we decided to partner up with Omnom chocolate to tease your tastebuds.
This summer 8 of our restaurants will be offering 8 magical dessert creations on their menus:
The cute litte café at the roots of the majestic Öræfajökul will be offering a Omnom salt-caramel chocolate cake.
Renowned for it´s homemade courses from local products, Smyrlabjörg has taken it´s classic homemade chocolate cake and put a Omnom twist on it.
Their world famous hand made "glacier ice cream" now also comes in a special Omnom edition.
The cozy restaurant at Hótel Höfn has created a chocolate and caramel Omnom tart served with homemade ice cream.
At the heart of the village of Höfn, sits Kaffi Hornið. On their menu this summer you will find a delicious Omnom brownie.
This cheerful small old-school diner offers a menu of fast food favorites with a local twist. On their menu this summer you will find two Omnom creations. A very interesting chilli con carne featuring our Nicaragua chocolate and a lemon curd cake featuring our raspberry and lakkrís chocolate.
A hidden gem with lovely decor and friendly service. They will be creating new and exciting Omnom dishes all summer.
The restaurant is in a charming old house built in 1932 and is overlooking the beautiful harbour and the life around it. On their menu this summer you will find a delicious Omnom chocolate ganache.
Summertime in the Vatnajökull region is filled with exciting adventures, bright nights and everlasting memories. If you find yourself in Iceland we highly recommend a visit and checking out all the great restaurants of course.