The annual fireworks show at the Jökulsárlón glacier lagoon is held every year in middle of august. The firework show is hosted by the volunteers in the search and rescue (SAR) team in Höfn, Björgunarfélag Hornafjarðar.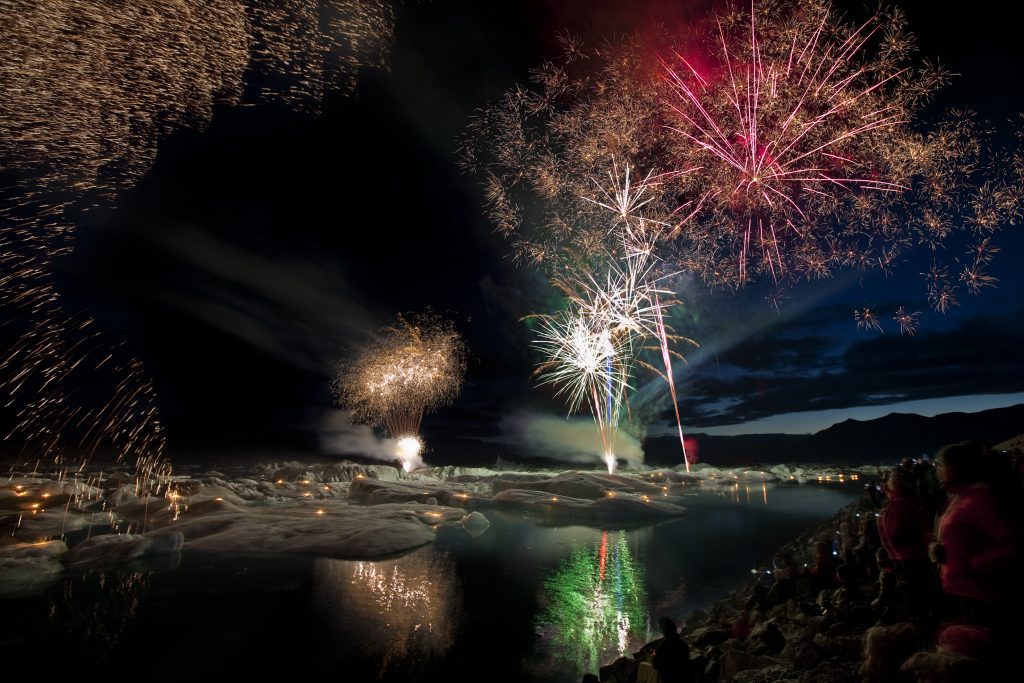 The show at Jökulsárlón in the Vatnajökull Region is a not-to-be-missed event that you will always remember. Illuminated icebergs bathed in colour from the magnificent firework show in nature's most spectacular surrounding creates an extraordinary experience for spectators. Number of visitors has been escalating through the years and enjoyed the show. The fireworks show is a collaboration between the Hornafjörður search and rescue association, Ice Lagoon and the Visit Vatnajökull. Here you can read all about the preparation of the show.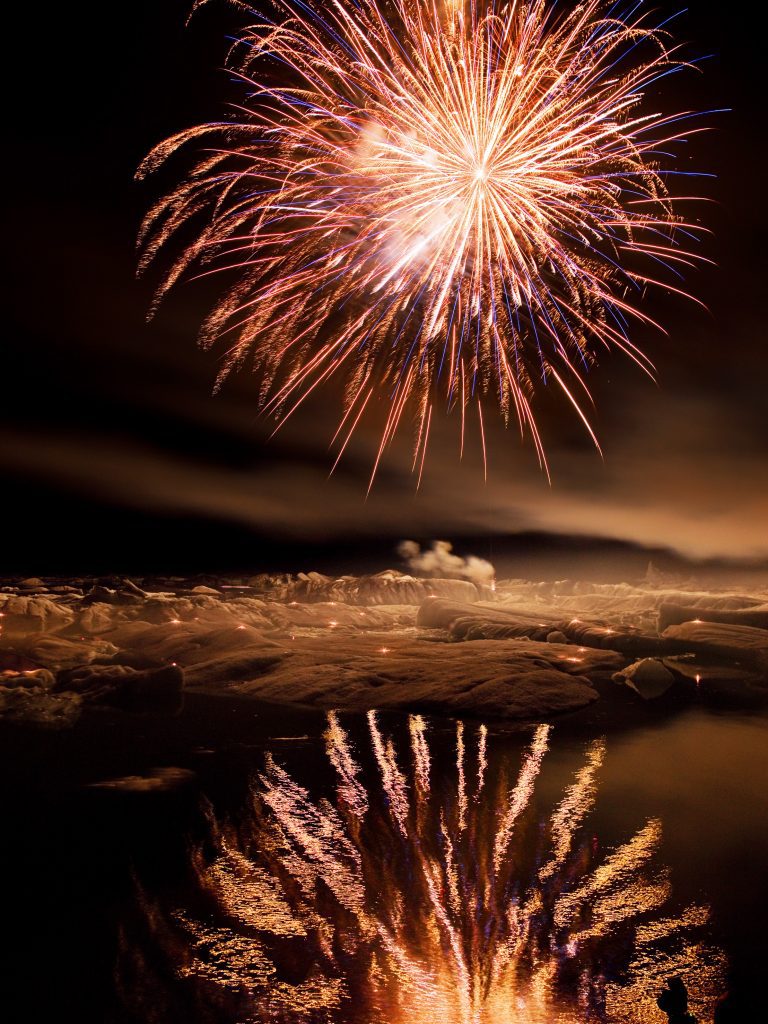 All fee goes to support the SAR team and their volunteer work.
Tickets can be bought at the entrance at Jökulsárlón the night of the event, but we recommend to buy tickets in advance if possible, just to make things faster. It is also better to have cash, but it is possible to pay with card if needed.
Jökulsárlón is just by the ring road so it is easy very accessible by car.