Our small fishing town of Höfn has a great variety of local foods produced in the region by farmers and fishermen. This part of the blog will tell you about some of the restaurants that are located in Höfn yet there are a lot more of them in the entire Vatnajökull Region.
Höfn's direct English translation is "Harbour" and the town thrives on fishing. Vatnajökull Region is not only close to Vatnajökull glacier but to the ocean as well. The Icelandic langoustine is a specialty of the area and Höfn is known as the lobster capital of Iceland.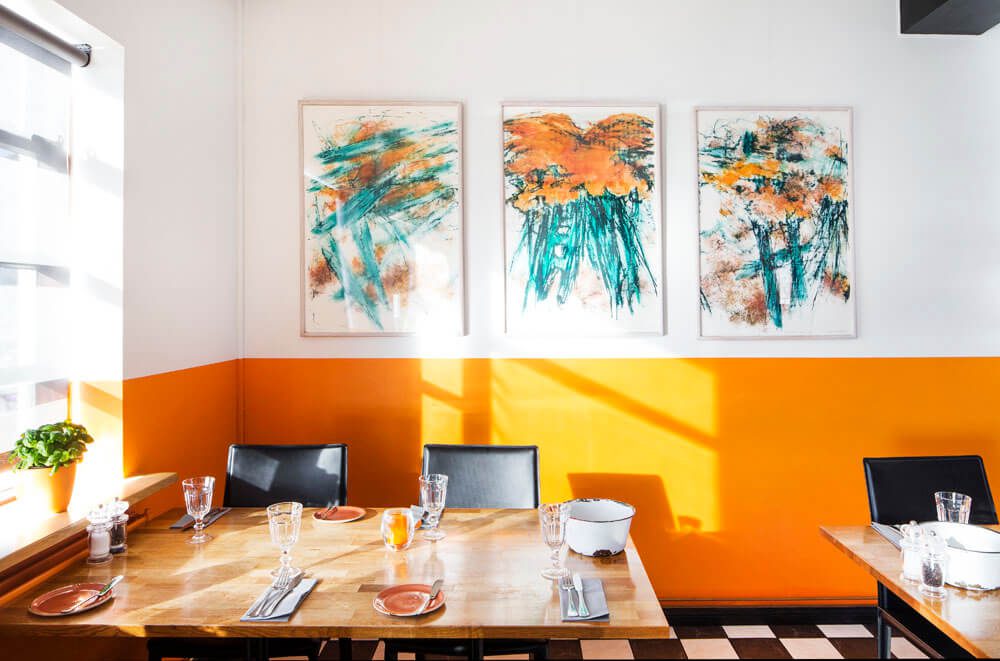 Humarhöfnin or "Lobster Harbor" is a restaurant based around the idea of preparing and serving local food and ingredients. Here you can enjoy the Icelandic langoustine while watching a nice view of the docks from the windows or sit on the patio with a meal and a refreshing drink on a sunny day. If you prefer something else from the menu then they also have Icelandic lamb, arctic char, and other delicious dishes.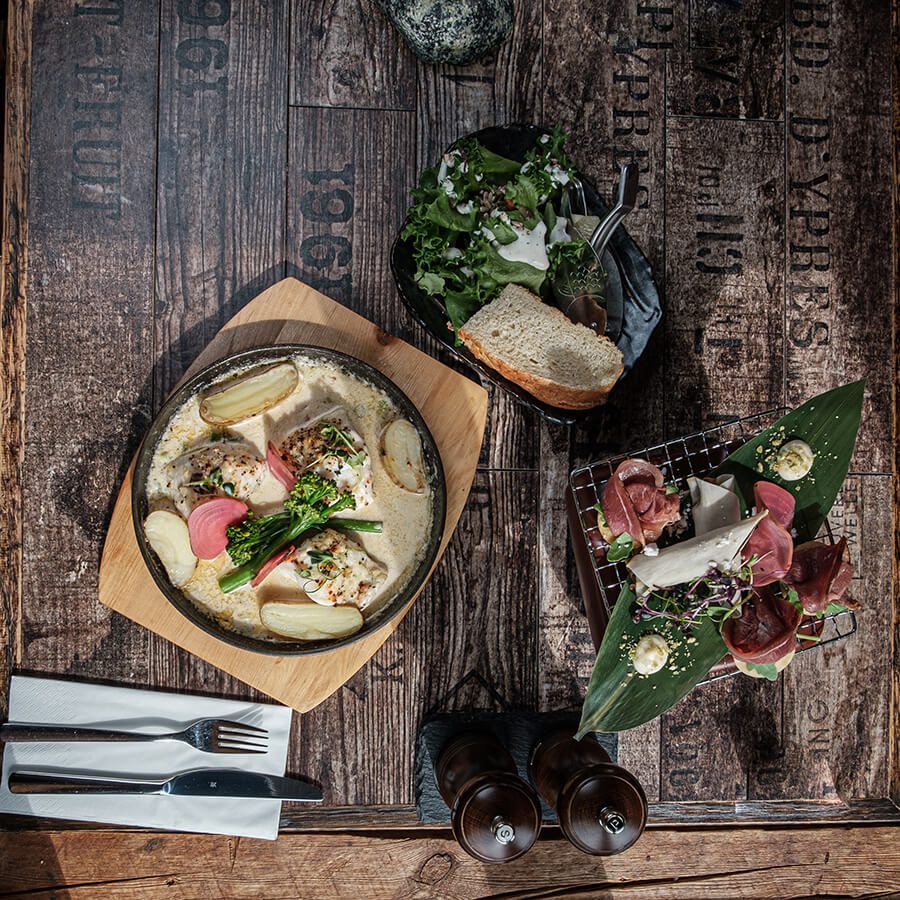 Pakkhúsið is located in the heart of Höfn, right by the harbor as well as the information center. The restaurant is in a charming old building that was built in 1932 and the restaurant focuses on using fresh local ingredients in its dishes. By cooperating with local farmers around the region as well as the boats in the harbor, Pakkhúsið makes sure that the ingredients are always fresh. First-class local langoustine, lamb, and duck give a rich main course while the clever desserts end the meal in style.
Íshúsið Pizzeria emphasizes on thin stone-baked pizzas along with a various selection of dishes using high-quality ingredients. Íshúsið Pizzeria brings out all the best that Höfn has to offer, hospitality, delicious food an nice atmosphere in a beautiful surrounding by the harbor. The restaurant draws its name from the old Icehouse that was located at the same spot and was used to store large icebergs from the glacier to cool fish by the harbor.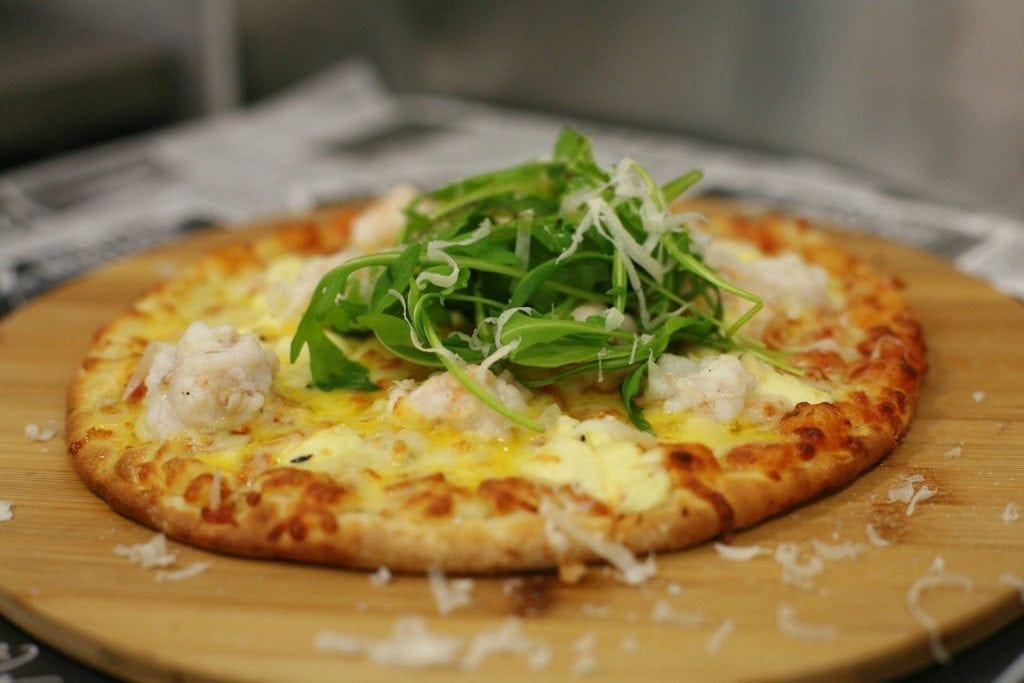 Z-Bistro is a fairly new and lovely restaurant in Höfn in Hornafirði. Their main objective is to provide guests with the opportunity to enjoy Höfn's delicacies without spending a fortune. They have a large, diverse menu where langoustines are in the foreground Z-Bistro offers lobster pasta, lobster salad, lobster pizza, and lobster sandwich just to name a few. If you are not in the mood for seafood, they also offer other options such as steaks, burgers, and sandwiches along with some vegetarian options. Everyone should find something to their liking.
Kaffi Hornið restaurant and café, with its airy cathedral ceilings and ample seating for guests, has been open since 1999 and has alternated as a restaurant, cafe, and bar. Kaffi Hornið is situated in the center of Höfn and offers courses made of the best local ingredients from the Vatnajökull Region. The menu is large, with seafood brought straight from the harbor and local specialties like lamb and beef have always been prominently featured, as well as vegetarian dishes and salads topped with chicken or lobster. Soup is served daily with homemade bread and a salad.
Ósinn restaurant is situated on the first floor of Hótel Höfn. The chef's main emphasis is to use fresh organic produce from the local farmers and fish market to serve the local produce in a new and exciting way for both the local foodie and gourmet lover.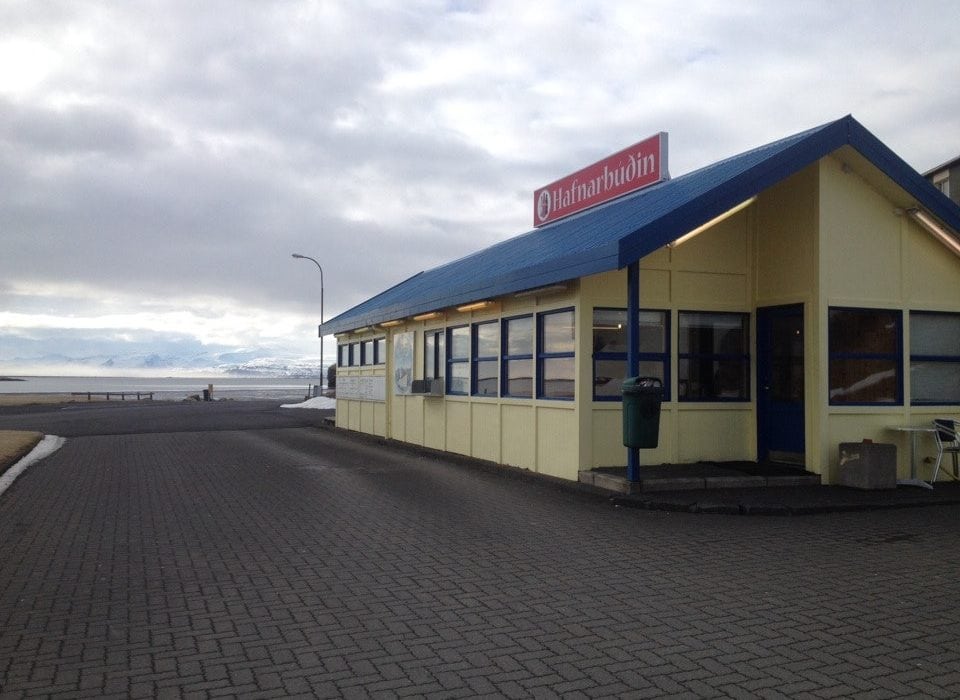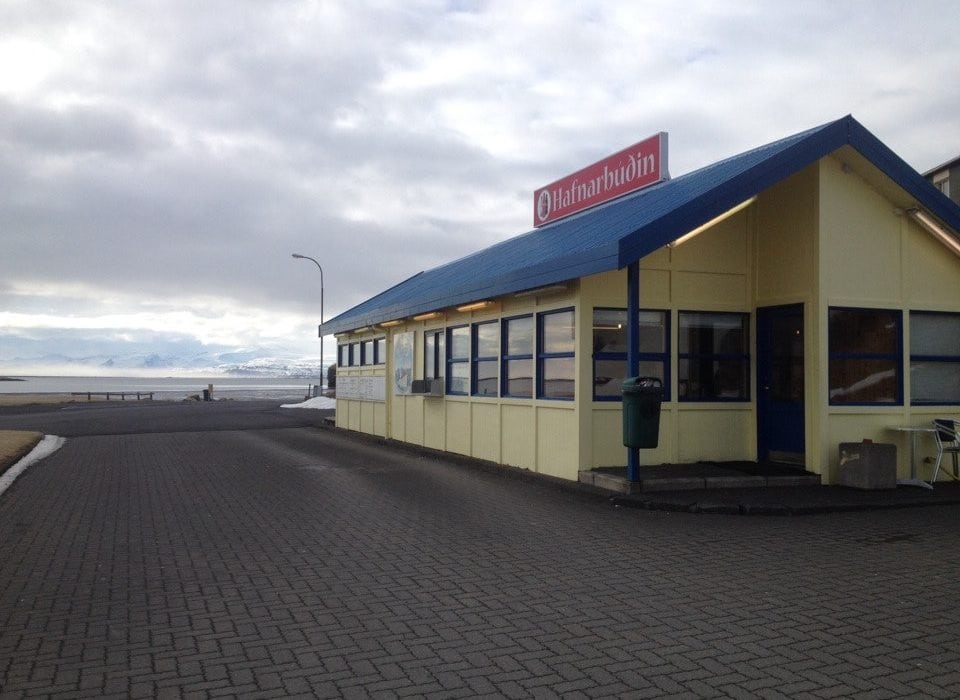 Hafnarbúðin is a cheerful old-school diner, offering a menu of fast-food favorites with a local twist. Like lobster baguettes, fish and chips, sandwiches, hot dogs, and burgers named after a local fisherman. There is a special breakfast menu in the morning offering classic dishes as well as local favorites all with a fresh cup of coffee of course.
If you are looking for something local, original, and authentic, Hafnarbúðin is the place. It is the oldest running restaurant in Höfn, established in 1982 located by the harbor, always popular, always real, always yours!